Our manual swipe solution offers a linear swipe journey where you swipe the same sequence of swipe cards every time. This is useful if you want all cards displayed every time, use Roccai as a visual survey, or have very few results (products) to offer.
This guide shows you step-by-step how to create a manual swipe module.
Step 1
Create a manual swipe module: Log in to your account and select the MANUAL solution. Add a name for your swipe module and press NEXT.

Step 2
Import a product feed or build from scratch.

Step 3
If you have chosen to build from scratch, you first need to add your results. Results represent the individual items, products, or services users are presented with once they complete their swipe journey. You can manually input the relevant information for each result, such as title, description, images, price, etc.

Note that it is very important that you remember to add tags to your result. We recommend adding +3 tags to get the best swipe journey possible.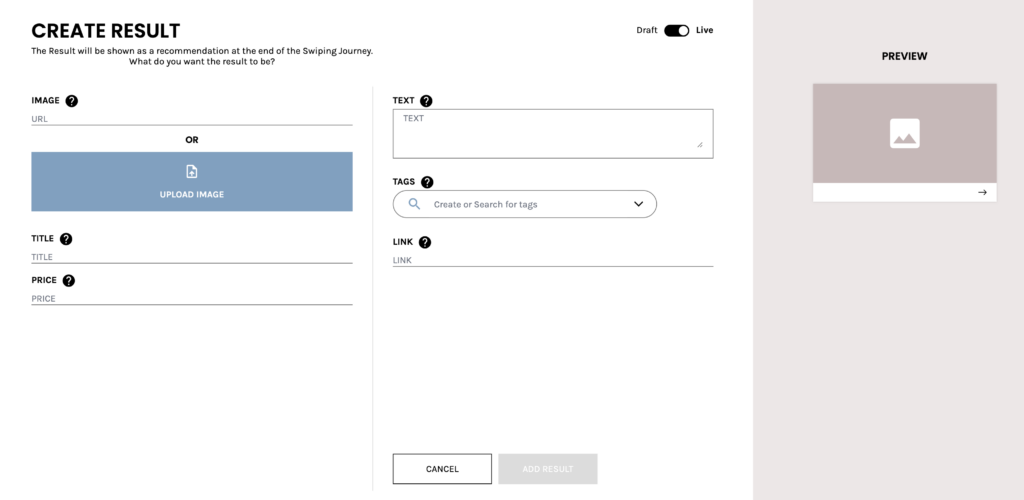 Step 4
Once you have added the results, it's time to create swipe cards. Swipe cards can contain images, questions or words that the end user swipes yes or no to. You can customize the layout, design, and appearance of the swipe cards to align with your branding and user preferences.
Again, remember to add a tag from the list so that the map leads to one or more results.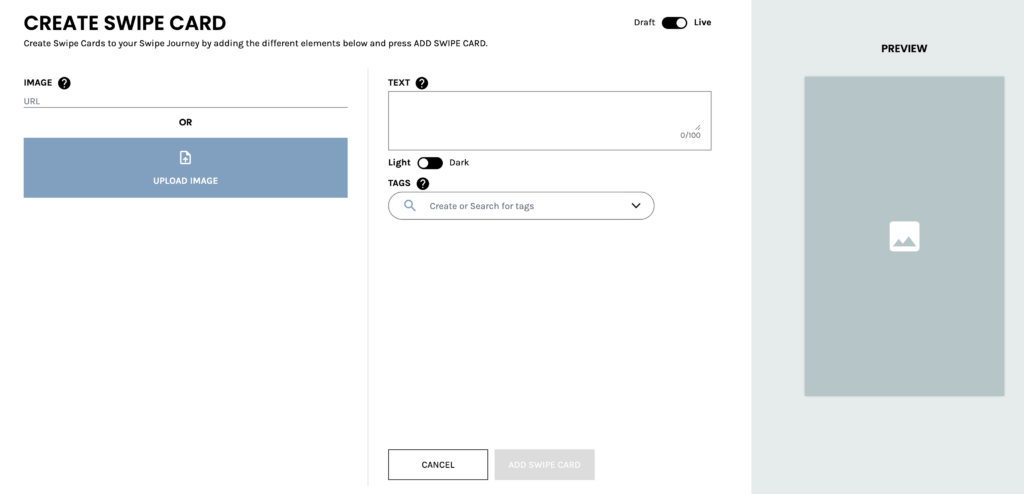 Step 5
Once you have added your swipe cards, you can change the order of the swipe cards via drag'n'drop. To do so, you need to switch the toggle to Manual in the top right corner. Remember to save your journey.

Step 6
It is possible to insert a start and a final card in the swipe journey.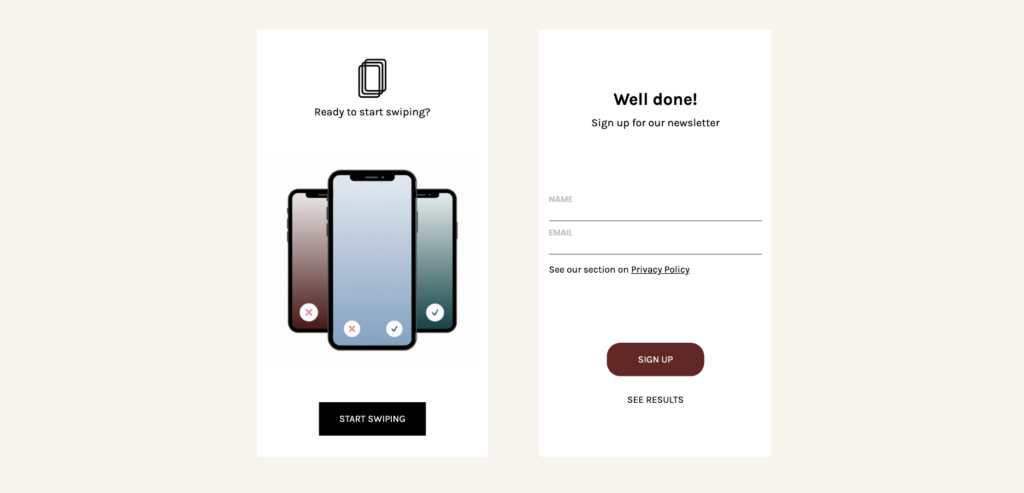 Learn more about creating campaigns and embed your swipe module in our guides.