This is s guide to help you create a campaign for your swipe modules. This means that you can collect data from different channels, such as your website, newsletters, Social Media, etc.
Step 1
Log in to Roccai and choose the module you want to create a campaign for. Press the Share icon.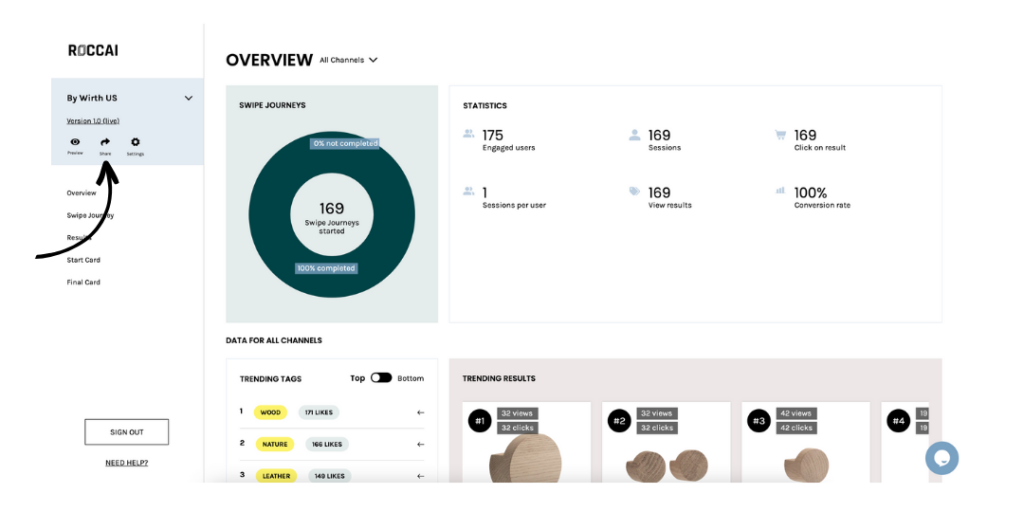 Step 2
To create a campaign, press this button.

Step 3
Now you can add the pieces of information needed to set up the campaign and press Create Link.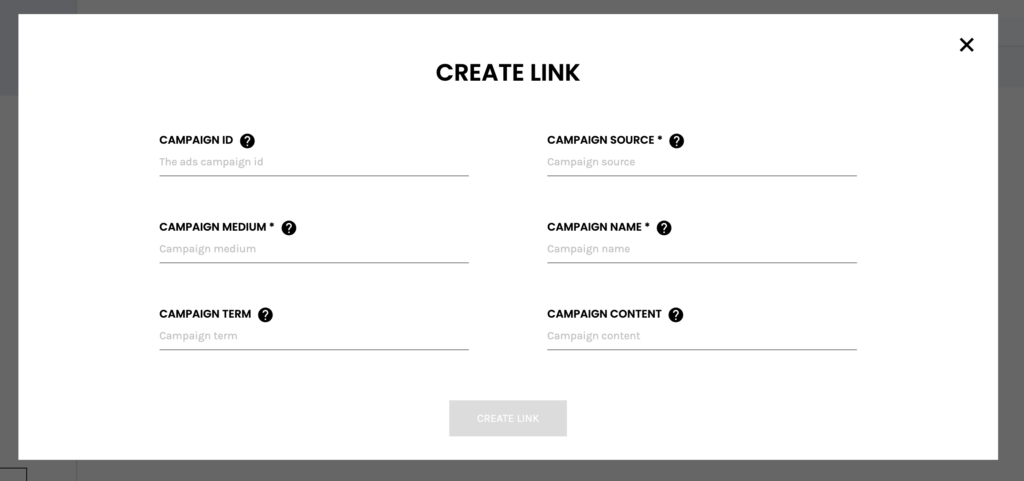 Step 4
Copy the link or the embedding code and add it to the channel. See how to embed a swipe module on your website here.

If you need our help, please contact us via the chat bottom right corner.